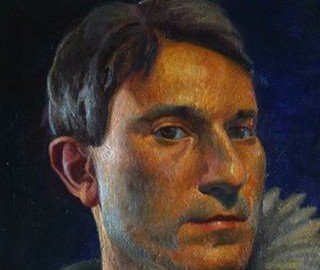 I have a cousin with whom I've only met once or twice as a child. I have no idea what circumstances kept us apart, but we never had an opportunity to become well acquainted.
We both became artists. David is also a highly respected yogi and instructor in New York City. And I, after experiencing several years of very serious back pain, have found myself very devoted to practicing yoga as therapy for my back and my psyche.
A recent trip to New York City seemed like the optimal time to develop a dialogue with David. Upon meeting, questions came pouring out about David's choices of subject matter, the relationship of the yoga practice to his artwork, methods of drawing and painting and the figurative art scene in New York.
One of my first questions to David was an instructional one. I plan to begin doing life sketches in yoga class. Because, I haven't drawn from life in some time and feel very rusty, I asked David, who draws everyday, and attends life drawing classes, how to begin. He told me to prepare by familiarizing myself with structural artistic anatomy. The skull, rib cage and pelvis are the most important.
David professes to be an anatomy geek and has worked with master dissectionists to study the human body. He has gone so far as to attend human body dissections that help to inform his work as well as his yoga practice and teaching. In January David will work with Tom Myers, Master Dissector, in Arizona, to learn more about human anatomy.  For his personal work, David prefers to work with live models, but also uses photos.
He advised me to treat the process of drawing a person the same way I might draw an apple; as light on form. I'll be publishing more art, anatomy and yoga Q and A with David Michael Hollander in the future. For now, wish me luck in my yoga class sketch endeavor!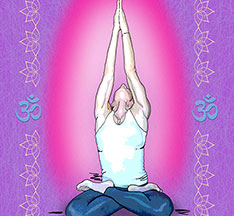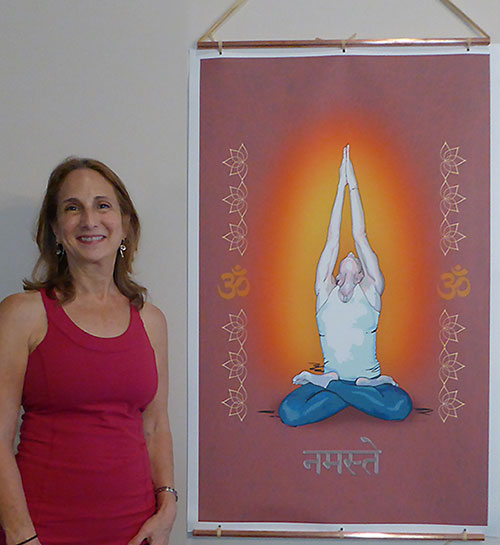 Yoga Icons are now available as hand embellished fine art prints on canvas. Visit Yoga Palm Beach to view three pieces in person. Yoga icon artworks can be ordered by sending in a contact form (CLICK HERE). The artwork can be created in the color scheme of your choice. The ones on display at Yoga Palm Beach are "orange glo namaste" 44" high x 26" wide (in photo with me) and two smaller pieces that are 26" high x 13" wide and are in "orange glo-namaste" and "lavender passion shanti."  They are all ready-to-hang.
Through my cousin, David Michael Hollander, artist and master yogi, I've been learning about the spiritual significance of the number 108 in yoga. Below are three things that I've learned about the significance of the number 108.
According to yogic tradition, there are 108 pithas, or sacred sites, throughout India.
There are 108 marma points, or sacred places of the body.
Traditionally, malas, or garlands of prayer beads, come as a string of 108 beads (plus one for the "guru bead," around which the other 108 beads turn like the planets around the sun). A mala is used for counting as you repeat a mantra. It is similar to the Catholic rosary.
I've respected this significant number when pricing the pieces.
Prices: 44" x 26" = $432.00 and  26" x 13" = $162.00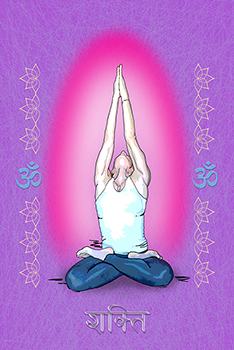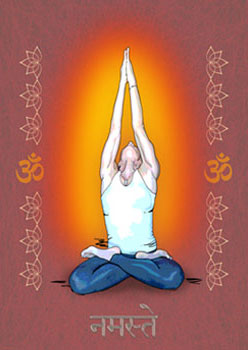 Pin It