Through this website and blog it is my hope to offer news bits about current graphic design challenges (my own and others) as well as fine art news. To continue with the theme of my new book, "Graphic Design Exposed," this blog will expose the development of graphic design and fine art projects. From time to time I will invite guests to blog here in order to keep the news and views fresh and informative.
Please click on the orange and white envelope icon to receive email updates.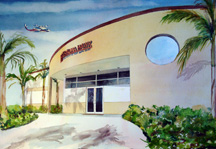 This is a recently completed watercolor rendering of the Trauma Hawk hanger for the Health Care Distict of Palm Beach County.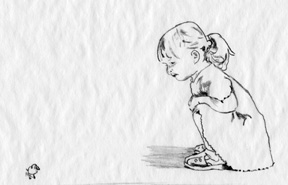 "Adele and the Bird". This sketch is in preparation for a series of paintings that I will begin in late autumn based on Adele.