Branding is a buzz word circulated widely during marketing discussions and even in casual conversation. This article summarizes why branding is an important element in today's competitive marketplace. In this article I will answer five essential questions.
What is branding?

What is the history of branding?

Where did the term come from?

Why is branding important to me and my organization?

How can my organization optimize its brand?
In developing a brand identity, companies and organizations work to decipher and utilize the elements that cause consumers to relate to their products on an emotional level.
Each company or organization has a Unique Selling Proposition.
What is branding?
Branding is the process that addresses the big ideas of successfully communicating a company's unique message. Brands are created in the mind.
Brands are created in the mind.
A brand is the promise and reputation of a company.
What is the history of branding?
The origin of branding began when the very first human made a utilitarian item and placed a maker's mark on it to identify the craftsperson and maker location. Symbols were used to communicate for centuries because most of the world's population could not read.
Brand stamps on such items as pottery offered information about the makers, the location and the quality of the item.
I recently read an article in a 2014 National Geographic Magazine about a 102-foot-long wood barge that was excavated from the Rhōne River in 2011. Archeologists were able to identify the origins of the barge because the timbers used to construct the barge bore a brand mark.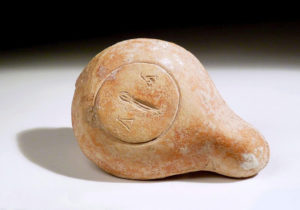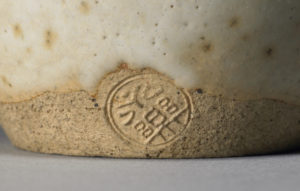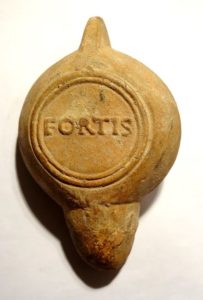 Where did the term "brand" come from?
It is thought that the Egyptians were branding their cattle as early as 2,700 BCE to identify any cattle that may have wandered from the owners' property.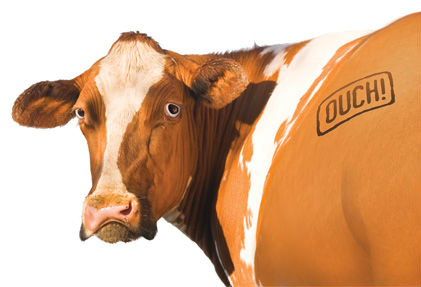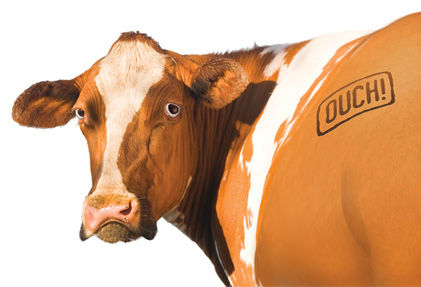 Why has branding grown in importance?
In the past, people were limited to the products at hand in their towns and villages. As mass production and easy transportation made it possible to transport goods, the brand identity of those goods increased in importance. After 1950, television overtook radio and became the community's primary tool for advertising. Visual branding became much more important. Branding increased in importance exponentially as use of the internet expanded. The popularity of social media makes brand identity a top priority.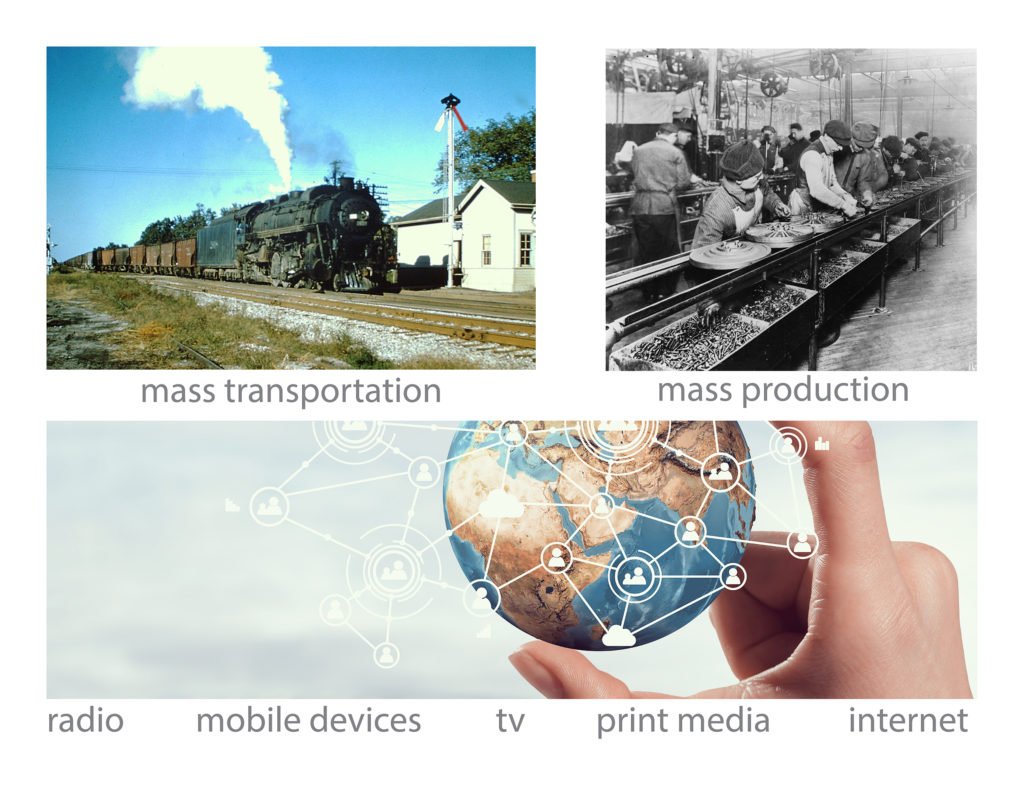 How can my organization optimize its brand?
In order to maximize brand value, it is important to understand your organization's market or audience touchpoints.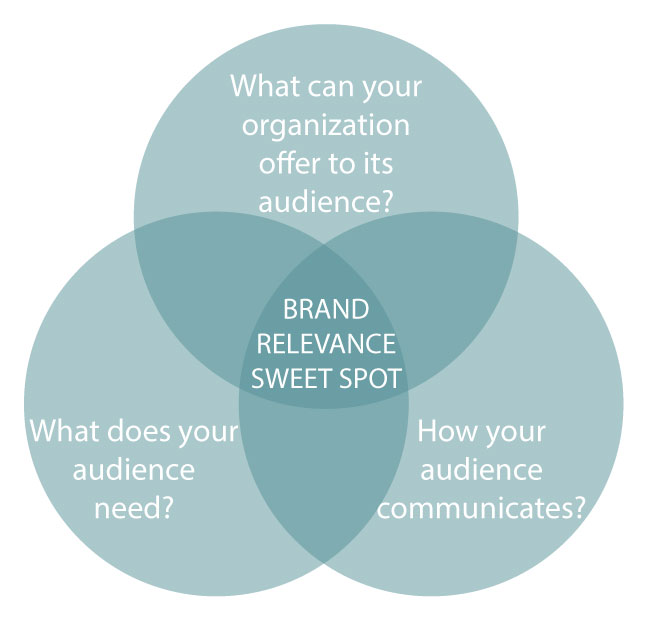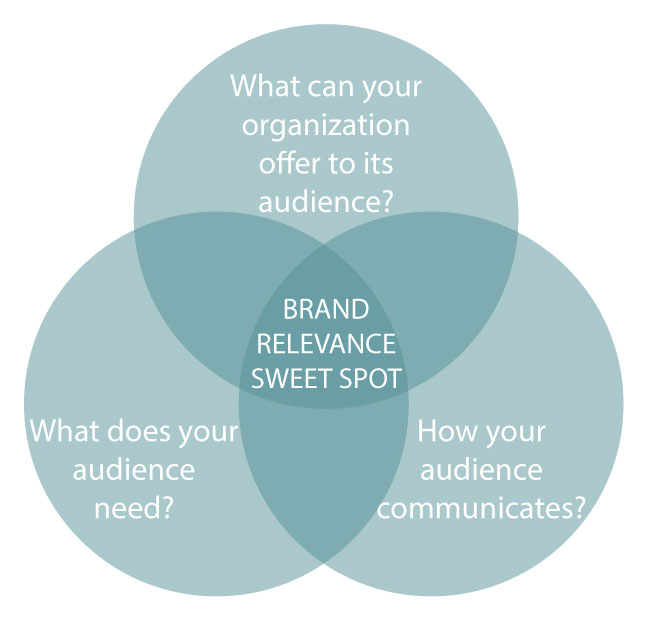 Because people relate to brands on an emotional level, they may be sensitive to:
Customer Service
How organizations maximize the use of media
Product quality
Core messages received while observing company actions
Values
Culture
The last three bullets include such intangible concepts  as the company or organization's actions, environmental concerns or labor practices.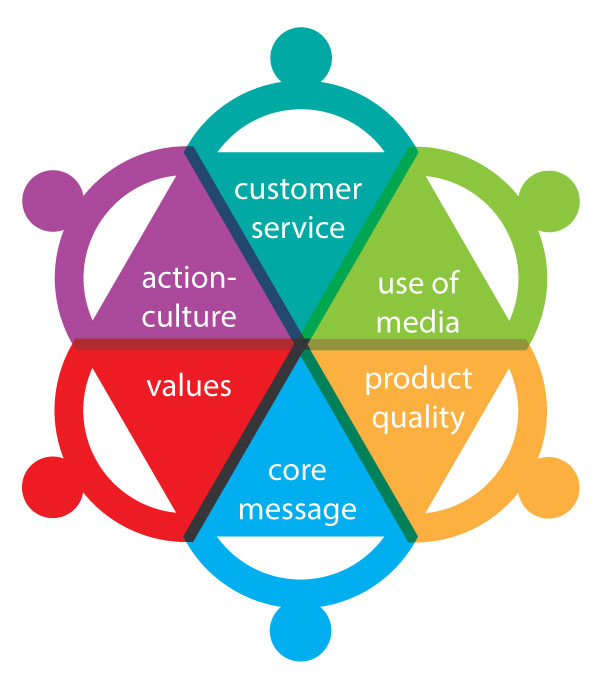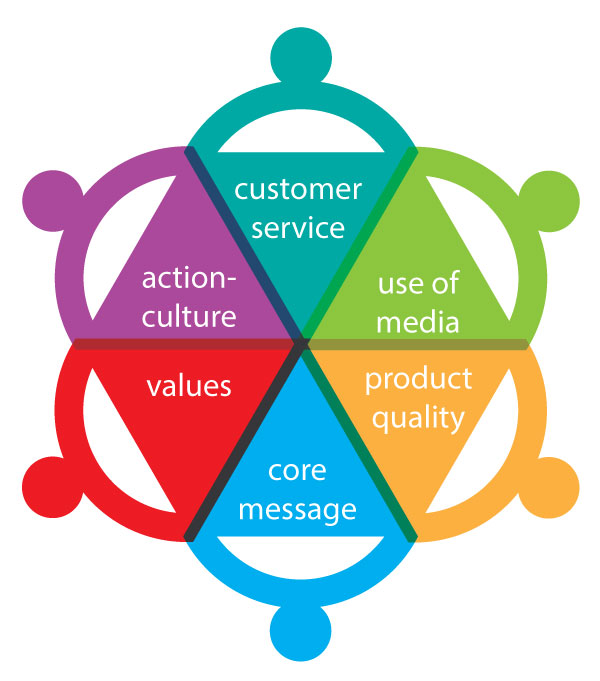 Conclusion:
In today's crowded marketplace, it is vitally important for companies and organizations to develop and nurture a positive brand culture.
To do this, use the web to communicate and maintain brand values and core message(s).
In order to define and maintain a good brand presence, continually monitor your brand to gain increased value and perception. Be consistent and maintain a strong, clear, unique and compelling message.
Be mindful of the:
Experience
Perception
Visuals
Atmosphere
Tribal connection with your brand
Don't forget Sonic branding
https://www.youtube.com/watch?v=HXc6LyqS92o
Brand Color Recognition Quiz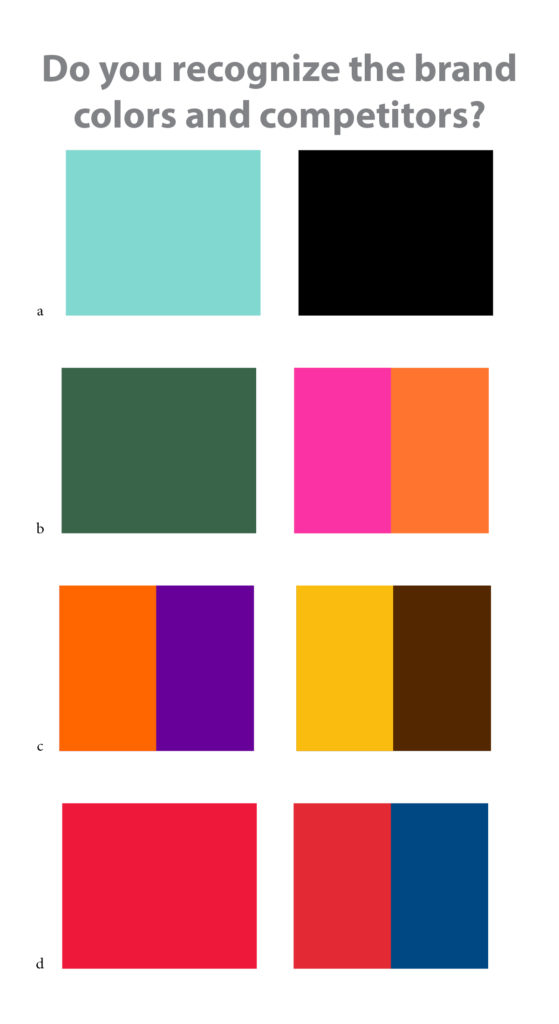 Answers:
a-Tiffany's and Mayor's
b-Starbucks and Dunkin'
c-FedEx and UPS
d-Coke and Pepsi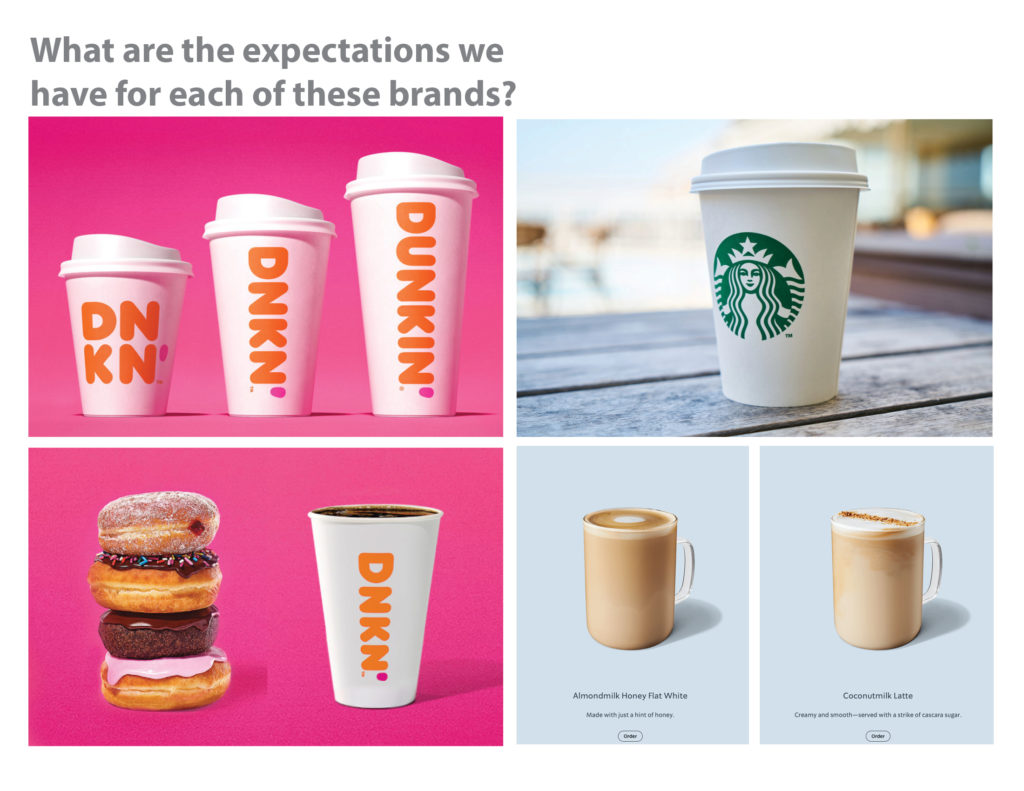 Can a person have a brand?
Absolutely! The two female artists depicted below built their own brand image. In nearly every photo of Georgia O'Keeffe (1887-1986), she appears austere and does not look directly at the camera. Many of the photos of O'Keefe show her filling the image space as a large solid monochromatic monolith. It's certainly a surprise, after seeing her austere photographic persona, to see the luscious colors incorporated in her paintings. I don't believe that I have ever seen a self-portrait of Georgia O'Keefe. Frida Kahlo (1907-1954) fills photo space in the same way as O'Keefe, however similarities end there. Kahlo often fixes the camera with a direct gaze.  Although the photos of her are not in color, we see fabric prints and a great deal of adornment in  her use of layered jewelry. Kahlo spent her lifetime painting herself over and over again, using a riot of color. Portraits and paintings of these two iconic artists are easily identified from the brand that they each built.