I have been on hiatus from posting on Facebook and my CarenHackman.com and YogaPainter.com sites. Even though, in my professional life as a graphic designer, I do plenty of posting for others, I've taken some time from personal posting. It's been a time of learning, observing and contemplating. Starting the posting break was not intentional. In retrospect, I believe that it has been a healthy experience.
Having the time off to be quietly observant and learn has been a pleasurable luxury. During April and part of May I visited Israel and Prague and read several books.
In Israel, I spent time enjoying my family and then traveled to Prague with them. There I learned more about Alphonse Mucha and Franz Kafka. I spent time in the Jewish quarter and learned that the well-preserved artifacts from synagogues throughout Europe were in Prague because Hitler had planned to use the city as a site for his Museum of an Extinct Race. The quarter is located where the Jewish ghetto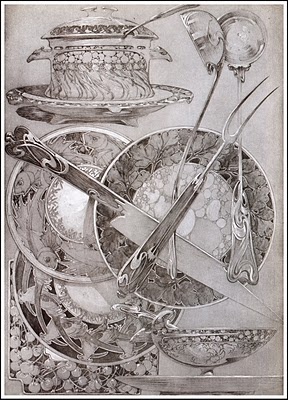 was located beginning during the 13th century.
A memorial to the writer, Franz Kafka, by artist, Jaroslav Róna stands near hisbirthplace, next to the beautifully decorated Spanish Synagogue. Franz Kafka was born and lived in the Josefov section of Prague for most of his life. It is amazing how many layers of history of different religious and ethnic groups of people exist in Prague. Throughout my visit, I was treated to many fantastical folklore stories based thinly on "real" history of some of these groups of people.
I was especially interested in seeing a progression of commercial work by Mucha because, like me, he worked as both a graphic artist and fine artist. The Art Gallery of Prague had a wonderful retrospective of his work that included the poster of Sara Bernhardt, starring in Gismonda, that brought him his first taste of fame, as well as other commercial and fine art pieces, such as his Monaco Monte Carlo poster.