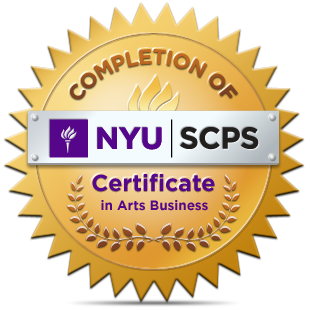 Once again, I was asked to exhibit my work in several locations during the coming season. Each location sounded like a wonderful opportunity for exposure and possible sale. The downside was that few of the venues provided insurance. In fact some insisted that I sign an agreement, not holding the venue responsible for the safety of my work. This sad situation is all too common.
I turned to Sheryl Wood to see if she could enlighten me about art insurance for artists. Sheryl is an attorney who has studied the art business and fine art appraisals at NYU for the last several years and will be attending Art Law Day in November. This article serves as an overview. We'll compile some more detailed questions about art insurance for Sheryl for a future article. Please submit a comment in the area provided below or email me to ask some of your own questions.
Please note: This is not intended as legal advice.  Any advice will always depend on the specific facts and circumstances of a particular situation.
CH: Do artists need to have insurance?
SW: Dependent on value of course, it is important for professional artists to insure the work that is in their studio. Certainly galleries and museums need to be covered, but the artist cannot always count on that when consigning work or loaning out for an exhibition.  It should be clear in their agreements who bears the risk of loss.  Not something artists like to talk about when getting excited about doing an exhibition.
Artists should always have an agreement.
READ it BEFORE signing it.
Ask questions if you don't understand something.
Agreements are usually one sided as to who drafted, that is why it is a good idea for the artist to have their own agreements that can be negotiated.  Obviously, depending on who bears the upper hand and how badly the consignee or museum wants the work will play a hand in that negotiation, but that doesn't mean the artist shouldn't take the lead when it comes to his or her work.
CH: how does an artist determine the value of their work for insurance purposes?
SW: If insured for replacement value, make sure it is for "retail" replacement value, not the artist's cost for the materials (which unfortunately is what the IRS allows when the artist makes a donation of his work — as opposed to a collector who gets a fair market value deduction for the same donation).  You have sales comparables for work so I would imagine you can use that for reference. Then I would think you would need some sort of schedule that allows for rotation when you make a sale.
CH: Sheryl thank you so much for your time and expertise.
SW: You are very welcome. I look forward to responding to more questions. I can be reached at artlaw@earthlink.net.